The North Eastern View shows an interpretation of what Leap Castle may have looked like before the addition of the Gothic Wings.
The North Western View details the original windows, typical of a Towerhouse.  The lower window was later enlarged during the Gothic remodelling of the mid 1700's. 
The South Western View details the orignal entrance to the tower situated on the Southern wall.  During the remodelling the original level of the first floor was raised putting this doorway at cellar level.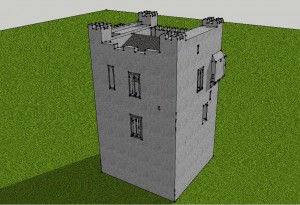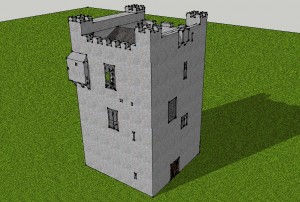 11 Responses to "3D Rendering of Leap Castle 1500's"